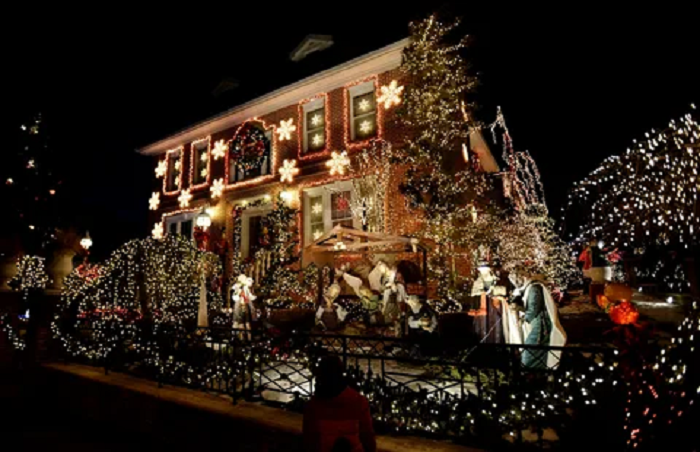 19 Mar

Christmas and New Year in Houston

In the US, there is a good tradition – to decorate houses for Christmas and New Year, giving children a Christmas and New Year mood.

Let's see how sleeping areas look like during the Christmas and New Year period in American Houston (Texas).

In general, this tradition is unspoken, so everyone decorates their house in their own way. Some houses remain undecorated, in the main part those families who have small children decorate.

Of course, someone will say that the New Year without snow is not a new year, but alas, in winter it is +20 here in Texas, and there is no snow. Someone just pulls garlands around the house, as well as on neighboring trees. Someone decorates both the house itself and the paths near the house. Someone is experimenting with light. Someone in addition to garlands uses various toys.

Toys are different, they come from garlands. There are a lot of toys-animals, deer, dolphins, bears, cartoon characters, which you will not meet. Toys look beautiful because the eye perceives light, but does not see the iron frame. The camera, on the other hand, sees the light differently, and in the pictures the toys are not so spectacular. In addition to garland toys, you can find just various figurines of animals and various characters.

In addition to houses, entire streets are also decorated, turning into a fairy tale. Some large trees are also covered with garlands and icicles. The New Year does not bypass city streets either, many of them put up Christmas trees.