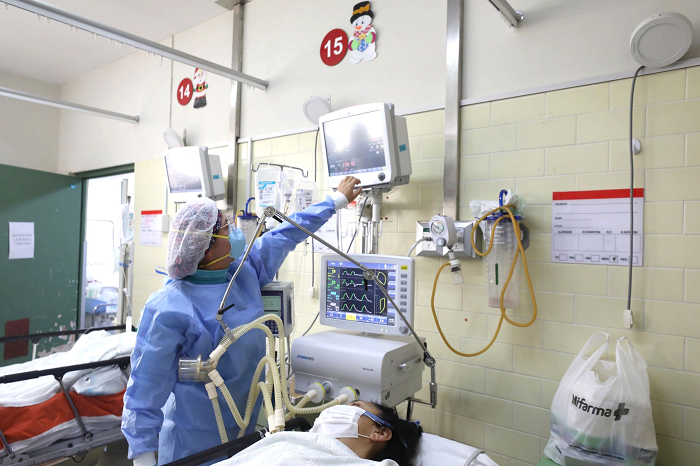 19 Mar

Monkeypox reaches US and first patient dies

The first US citizen to be diagnosed with monkeypox and a number of other serious illnesses has died in Texas.

According to People magazine on August 30, the man will undergo an autopsy to determine whether monkeypox was the decisive cause of his death.

The state has vowed not to disclose confidential information about the patient in the interests of his family and warned of the importance of vaccination due to the spreading infection.

"Our goal is to vaccinate as many people as possible, as soon as possible. Vaccines are key to reducing the spread of the disease," said Harris County Judge Lina Hidalgo.

Earlier on Tuesday, the head of the WHO Regional Office for Europe, Hans Kluge, said that over 22,000 cases of monkeypox were registered in 43 European countries, this figure is more than 1/3 of the total number of infected people on the planet. According to experts, human-to-human transmission of monkeypox in the region can be eliminated if "we make commitments and direct the necessary resources to this."

On August 27, the American newspaper The Washington Post stated that the US authorities are doing little to prepare the country for a potential future monkeypox pandemic.

On August 4, the United States declared the spread of monkeypox a public health emergency. According to the authorities, such a decision should help in accelerating work on a vaccine against the disease.

In some areas of the United States, a state of emergency is already in effect. For example, on July 29, it was announced in the city of San Francisco and the state of New York.

On July 20, World Health Organization Director-General Tedros Adhanom Ghebreyesus said most of the patients in European countries are men who have had sex with members of the same sex.

Monkeypox is an infectious disease of animals and humans, which is characterized by fever, general intoxication and the appearance of exanthema. The pathogen that causes it is genetically close to the variola virus (human smallpox).