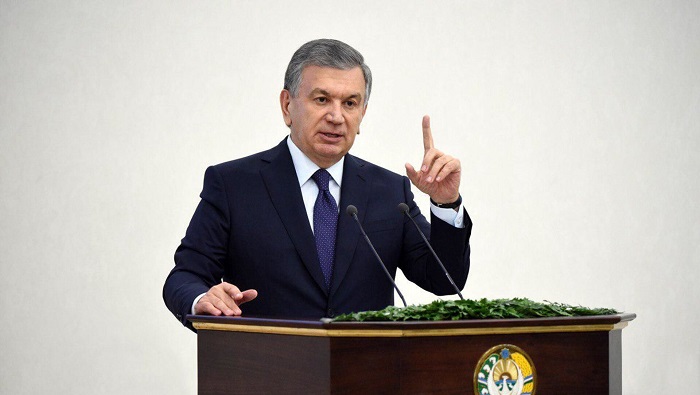 21 Sep

New directions for the development of Uzbekistan under president Sh. Mirziyoyev

The rule of Sh. Mirziyoyev radically changed the structure of the state that existed under President Islam Karimov, who was more than once accused of political persecution of civil society activists. Shavkat Mirziyoyev, for a long time, has been making a lot of efforts to make the citizens of his state live more comfortable and safer, trying to protect them from the arbitrariness of law enforcement agencies. He adheres to the belief that every person has the right to his own opinion, the opportunity to express it without fear of persecution by the authorities.

He adopts new reforms and laws that work for the benefit of the citizens of the state. Are eradicated:
forced labor;
exploitation of child labor in cotton fields;
political repressions;
torture.
The Karimov regime is in some respects associated with the times of Stalinist repression. The term "son (daughter) of an enemy of the people" and their oppression by the state system were actively formed.
Mirziyoyev is systematically moving away from this method of government, leaving it in the past. He is successfully trying to grow a free state, following the example of Europe.
New directions for the development of Uzbekistan under President Sh. Mirziyoyev
The new President confidently steps into the future. His plans concern not only changes in the legislative system, but also the development of the state as a whole. He is striving for his country to become a full-fledged state with weight in the political arena.
To this end, the President has envisaged a number of measures of the following nature:
cooperation in the field of development of science and education. The implementation of such educational projects as "Erasmus+", "Horizon Europe" and "Daria" was considered. The latter refers to a program representing education in the professional field;
implementation of the idea of a tourism symposium "EU – Central Asia", which will be held this year on the territory of the state;
continuation of joint activities with the EU to develop relations and guarantee the provision of a sufficient level of security for Central Asia;
preventing disasters that occur in Afghanistan in winter and providing humanitarian assistance to residents;
consideration of the issue of the rights of women living in Afghanistan.
Shavkat Mirziyoyev does not plan to stop there. Through his efforts, the state is developing and covering long distances in a short time. Other countries cannot master them in 10 years.