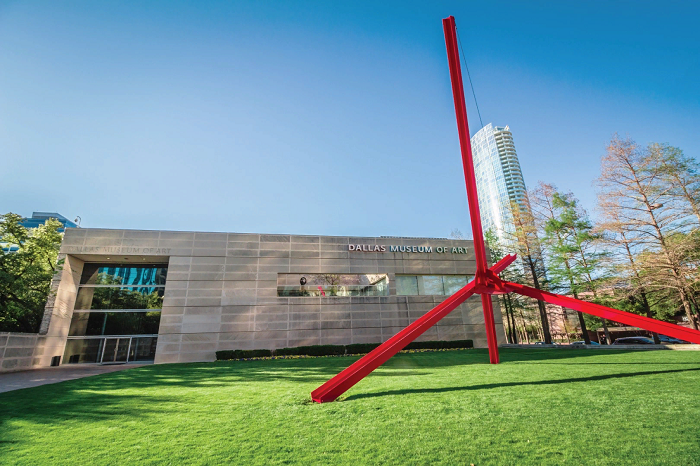 19 Mar

Things to do at the Dallas Art Museum

The Dallas Museum of Art is the premier art museum in the downtown Arts District. It moved here from its original location in Fair Park in 1984.

The new museum building was designed by Edward Larrabee Barnes, 2007 American Institute of Architecture Gold Medalist.

The museum collection consists of about 25 thousand art objects, the oldest of which date back to the 3rd millennium BC. e., and the newest – our days. The museum also has a library with more than 50,000 volumes of literature on art available to the general public.

The history of the museum began in 1903, when the Dallas Art Association was founded. Initially, the paintings were exhibited in the public library. But the collection grew quickly, and in 1936 the museum took over the art deco building in Fair Park, the move was timed to coincide with the Texas Centenial exhibition. The new building was built by the community of city architects, and it can still be viewed.

In 1963, the museum was merged with the Dallas Museum of Modern Art, and then such gems as paintings by Gauguin, Redon, Matisse, Mondrian and Francis Bacon shone in its collection.
The museum's funds contain wonderful examples of decorative art from all over the world, among which there are real masterpieces that have no price.