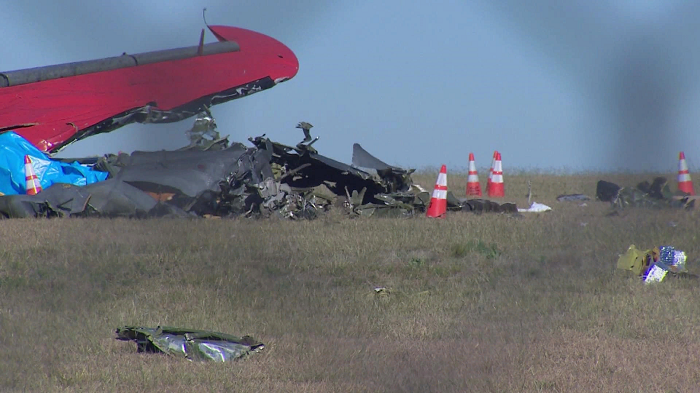 19 Mar

Two military planes collided at an air show

As a result of a collision of two planes at an air show in Dallas, Texas, six people were killed, the Daily Mail reported on November 13.

It is known that during the air show there was a collision of a fighter and a bomber of the Second World War in front of a large number of spectators. During the accident, the fighter pilot and the bomber crew were killed, no one was injured among the visitors of the show.

According to the organizers of the show, experienced pilots were at the controls of the planes, and the planes themselves were in good condition and regularly appeared at air parades. At the moment, the investigation has no versions regarding the causes of the accident.

Earlier on November 12, it was reported that two planes collided in the air during an air show in the city of Dallas in the US state of Texas. It is noted that the accident occurred in the afternoon over the city airport at the Wings Over Dallas event. A Boeing B-17 bomber and another Bell P-63 Kingcobra aircraft collided.